DAY 28, Act 28   |   DAY 27, Act 27   |   DAY 26, Act 26   |   DAY 25, Act 25   |   DAY 24, Act 24   |   DAY 23, Act 23   |   DAY 22, Act 22   |   DAY 21, Act 21
Welcome to PART 2 of May I Have This Dance – Days 21-31!
You've just stumbled into a whole month of tender, tragic and titillating love songs, nominated by some of your favourite Aussie playwrights, and compiled daily by guest V.J., playwright
Jessica Bellamy
.
If you've missed the
first 1-20 days
of our epic love song dedication marathon, you can
check out all the previous songs right here
!
DAY 31, Act 31, LAST DAY! 


Oh guys, can you believe it? This month of gorgeous love songs is over. What will we do with ourselves now? Perhaps the time has come to find new hobbies? I recommend pilates, gardening, and food-blogging. You're welcome.
I also recommend using the time you now have to start thinking very seriously about entering the
Fresh Ink LOVE BYTES competition
. You just need to write your own love story, film it, and submit it to our Vimeo page to be in the running to win some really great prizes, including a space at our National Studio, a mentorship from NIDA Head of Playwriting Jane Bodie, and for your monologue to be professionally filmed by Director Laura Scrivano. You've got until 
11 June
to write the best freaking love byte you've ever bitten if your life. So get on it!  (
The competition is now closed. Check out some of the entries, here)
Now. Drumroll. Time for the very last song, and it is Jessica Bellamy's (MINE) favourite love song –
"I Think I See the Light
" by Cat Stevens/Yusuf Islam:
I love this song so much. I love how positive it is about the ability for people to change and find joy in their lives. I love that it can really be applied to any person, or situation, or place, or deity, or
thing
in your life that you really love. I love that Yusuf changed the lyrics so very slightly, later in his life, so that the song reflects the love that his new religious faith brought into his life. I love that even the orchestration of the song changed as he matured, the way 90 year old married couples stretch and sag and grow more comfortable with each other into their final years. I love old people. I love Yusuf Islam. I love walking through my local dog park, listening to this song, thinking about how we're all connected, even despite superficial differences, by the fact that as humans beings we desire love, connection, joy and hope.
Happy June, lovers.     
  

DAY 30, Act 30


Today's penultimate dose of love songs comes courtesy of two playwrights doing very cool work through Sydney's Belvoir Theatre: Matt Whittet, and Nakkiah Lui.
First up, Matt, whose play
Old Man
will be opening very shortly at the Belvoir Downstairs Theatre, and which
you can read more about here
. Matt's favourite love song is
"Rugla"
by Amiina. They're an Icelandic band, and this song is off the album Kurr: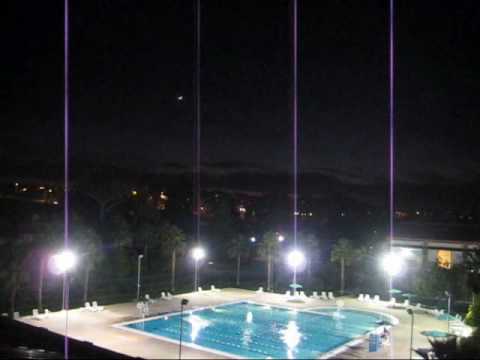 Matt writes,
"It's not so much a lovesong as a song that I love and fills me with warmth. I've been to Iceland many times and have a long love of the country and its sense of humanity and the people that come out of it. This song reminds me of sitting in a cosy warm room whilst it's snowing outside, hanging out with people that you feel fortunate to have met and that you may never meet again (which as I get older I realise is no longer the case). All their music is so great, and although they're not orthodox versions of lovesongs, they do make you feel filled with wonder and longing.
"
YES. Wonder, longing, warm rooms, rain outside, friendship, maybe some double-coat Tim Tams, and bung in a pug-terrier mix or two. There's nothing better.
And now moving onto the lovely Nakkiah Lui, Resident Playwright at Belvoir Theatre and recent winner of the inaugural Australia Council for the Arts
Dreaming Award
, which you can
read all about here
.  You can also hear Nakkiah speaking about her work and what drives her as a writer in
this clip here
. Isn't she great!
Nakkiah's favourite love song is
"You Set the Scene"
by Love
:


Nakkiah writes:
"This song is a romantic odyssey. Its about a 3 or 4 songs in one and it is utterly passionate and beautiful. Arthur Lee Miller (a crazy genuis) was doing a lot of LSD and convinced he was going to die when he created this treasure. The most beautiful things always come from intensity and fucking crazy. I became aware of Love and Arthur Lee Miller from the first boy I ever loved. I first heard this song on a rainy day in Melbourne, as we laid in his bed having our first post coital kiss. "You Set the Scene" came on, and we got out of bed, held each other close and danced in his bedroom. This song is going to play at my wedding, even if it is a wedding to myself.
"
Thanks, Matt and Nakkiah. And make sure you tune in tomorrow for our
very last love song
of
May I Have This Dance
…nominated by yours truly! Also don't forget about putting your very inspired thoughts to paper for our
LOVE BYTES competition
!


DAY 29, Act 29
RING-RING –
it is LONDON CALLING! Apologies for that terrible intro, but we're pretty excited to feature two playwrights today who are showcasing their work in the home of Sherlock Holmes, the birth place of spotted dick, and the tower that inspired R.L. Stine's masterpiece
"A Night in Terror Tower".
Welcome to Hilary Bell and Tommy Murphy!
First up, Hilary, who has been busy working on an upcoming plays Victim Sidekick Boyfriend Me at the National Theatre in London, as well as The Splinter at Sydney Theatre Company.  She's also a member of 7-On, which you can follow here.
Hilary's favourite love song is Jarvis Cocker's "Leftovers":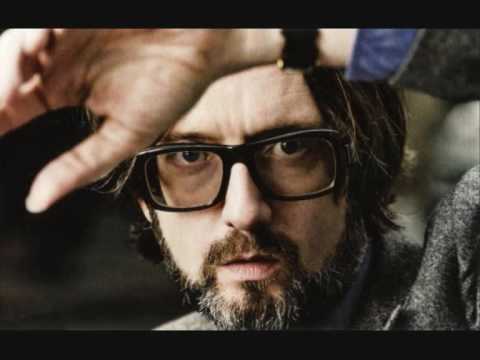 Hilary writes, "Who can resist a song that begins: "I met her in the Museum of Palaeontology / And I make no bones about it"? A bittersweet, funny, self-deprecating reflection on middle-aged yearning."
And now it's time for our second playwright playing abroad, Tommy Murphy. You might not realise this, but Tommy is actually something of an Olympian this year – or at least a theatrey non-sport-based Olympian. His adaptation of Lorca's Blood Wedding is playing in the UK as part of the London 2012 Cultural Olympiad and you can read about it here and also here. 
Tommy's favourite love song is currently Randy Newman's "I miss you".
Tommy writes, "I saw him at the Opera House earlier this year with the Sydney Symphony. I understand he wrote this song for his ex-wife, acknowledging what she meant to him and to articulate an apology. I'm touched by the honesty. His current wife probably doesn't list this as her favourite Randy song." 
Heh. Thank you Tommy and Hilary! If these awesome international collaborations have inspired you to do some writing of your own, remember our very exciting LOVE BYTES competition closes soon!
DAY 28, Act 28

We are so near the finish line that I can smell the Gatorade and egg whites. So make sure you stay tuned in for the last few days!
Today, a double-bill of writers based in Geelong and London respectively: Ross Mueller and Ben Ellis.
Ross Mueller (Zebra, Concussion) is Artistic Director of Courthouse Arts in Geelong, and has been a National Studio tutor. He's written some great advice on writing monologues here, too. 
Ross's favourite love song is "Thunder Road" by Bruce Springsteen:
Ross quotes: 'It's lying out there like a killer in the sun, I know it's late but we can make it if we run… Oh Thunder Road.' It starts with the screen door slam and leads us out onto the highway. Searching for freedom, love and redemption."
And now, a very different song from Ben Ellis (Falling Petals, Decade) who loves "Bizarre Love Triangle" by New Order:
Ben writes, "I don't know if it's really about love, but the lyrics are open enough for it to be and I adore the synthesizers."
ME TOO, Ben! And I would like to add to this a hilarious comment from someone on YouTube:
"I walk to school listening to this and it's like the sidewalk's a mother(bleep)ing dance floor"
Brilliant. If either of these very different songs have inspired you to write about love, don't forget our
LOVE BYTES competition
!



DAY 27, Act 27

Happy Belated Sunday, everyone! And welcome to Angus Cerini, playwright (Scowl, Save For Crying) and gardener (zucchini, garlic).
Angus has a beautiful and very sad story behind his love song, about the love he has for his pet chickens who were killed by a fox. And it's all based around this song, "Come What May" from Moulin Rouge: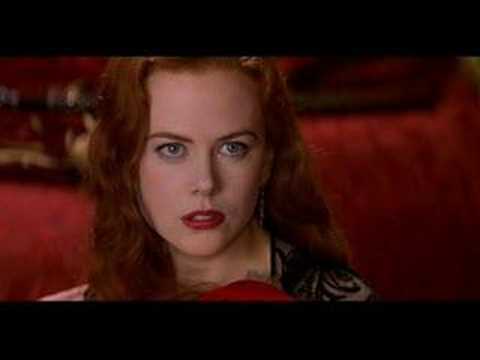 Angus writes, "Went to a wedding, and the chick I went with sang this soprano like, and then she sang it to me chooks, then they'd sing it back, and then when she left I'd sing it to the chickens and they'd do the harmony. And when they lay dying, Lou Lou in me arms, I sang it to her those chicken eyes blinking up at me, looking lovely in me arms, before I took her neck and snapped it put to her quiet as the wounds bled her.  Cried that morning at half five, the fox there in the shadows."
Oh man. Sorry to make you all cry before your morning coffee, but them's the breaks. The ways we think about love are not all happy stalkin' and sexy raps. There's also loss, and despair, and utter sadness. Thanks Angus for that beautiful story.
(If this hasn't inspired you to write, what will?)

DAY 26, Act 26


It's a double-Hogan Saturday today, with your second and third favourite Hogans (after Hulk Hogan): Zoe and Tom, who are not related to each other.
Zoe Hogan, previous National Studio attendee and writer of Small Life nominates as her favourite love song "Heart That's Pounding" by Sally Seltmann:
Zoe writes, "It's quiet but epic, just like love. And it also has lines like "there is a world to fix, a tape to mix" which is pretty much my to-do list every day."
It also name-drops Loudon Wainwright which immediately gets my hipster-radar tick! Did you know Zoe has written some thoughts on writing for the Fresh Ink website? Check it out here.

And now it's time for your second Hogan: Tom. Tom has been pretty busy adapting Finland's national mythological poem, The Kalevala, to poetry and recording it for your viewing pleasure under his poet guise: Scott Sandwich. If you follow Scott Sandwich's website you can stay up to date with the life of this incredible poem, including its inclusion in the New Performance Festival Turku, Finland, as well as read some of Scott's other award-winning poetry. Oh and check him out in Tiny Stadiums next week.
Tom's favourite love song is "You're My Best Friend" by Queen:
He writes, "This song is a constant reminder to me that the best and most effective words are always simple and straight to the point. Love is a best friend."
LOVELY. Thanks Hogans. If you've been inspired by Zoe, Tom, or their father Hulk, perhaps you should write something for our LOVE BYTES competition?

DAY 25, Act 25


Hey hey, its PWA! A big welcome today to Chris Mead and Amandi Macri from Playwriting Australia, here to share their favourite love songs with you.
Dr Mead sent me about ten different options, so I finally chose the one that most screams 'Artistic Director of a peak body representing all Australian playwrights'; Tina Turner's
"River Deep Mountain High"
: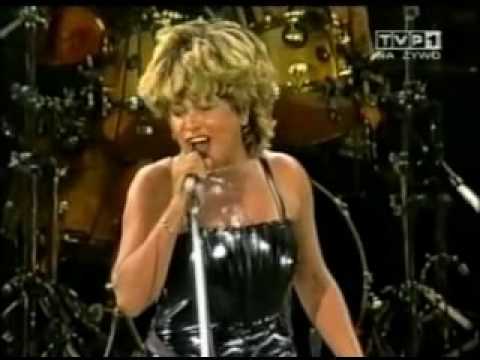 Chris writes, "This was one of the most expensive singles of the 60s, started Phil Spector's withdrawal from the world when it bombed, but god it's hot!"
Correct. And now it's time to hear from General Manager Amanda Macri, who just loves "Friday I'm in Love" (could this BE  better timing?) by The Cure:
Amanda writes:
"There's lots of joy for Friday and love in this song. Even when it's been a rubbish week, in and/or out of love, even after four miserable weekdays, Friday is auto-magically uplifting. If nothing else, you know you can have a sleep in tomorrow. It's Friday I'm in love with."
Right on, Amanda. Thanks guys! Now kids, make sure you
follow PWA on Facebook
to stay up to date with all their cool updates, okay? Great. Happy weekend!
DAY 24, Act 24
A hearty welcome to Alana Valentine, who has been very busy having
a show produced at atyp
, being
shortlisted for the Griffin Award
, and being interviewed on writing process for Fresh Ink.
Check out the interview right here
, if you want to learn about Alana's start in theatre,  the difference between working on commissioned pieces and personal projects, her process and practice as a playwright, particularly in the field of verbatim theatre, and her contemporary classics
Run Rabbit Run
and
Parramatta Girls
, and her latest work,
Grounded.
When it comes to her favourite love song, Alana is all about
"No Man's Woman"
 by Sinead O'Connor: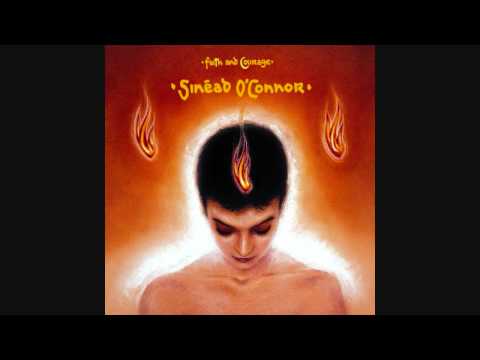 Alana writes,
"Sinead is not afraid of being extreme and provocative and a little bit dangerous in this song, and they are all the qualities I admire in an artist. The song also interrogates the idea that one other person can 'complete' you, and urges for a spiritual connection instead (which is not something you hear in many pop songs!) I could have gone for NOTHING COMPARES TO YOU which I also love but NO MAN'S WOMAN is more of a doc-marten-in-the-face-of-shmaltz!"


Consider that schmaltz-monster to be ERADICATED, limping off with a broken nose! And while you clean up your bloodied Doc Marten's with your trusty post-death-match ShamWow, why not think about what you're going to write for our LOVE BYTES contest, hey?

 

DAY 23, Act 23

WELL, it's about time we talked to Augusta Supple: playwright, director, creative producer, and writer of
this excellent theatre blog
,  who has been very busy creating opportunities and advocating for playwrights throughout her career.
Some of her current projects worth taking a look at are
Write Here, Write Now 
(
which you can check out here
) and
The Arts Platform
, a new venue for artists to develop work in (
which you can check out here
). It's worth regularly checking out Augusta's blog to keep an eye on her upcoming projects, including new work with Parramatta Riverside theatre and 7-On Playwrights Collective.
And with all these commitments, she still manages to share delicious baking recipes with the artistic community.
Like this one here
that, frankly, I wish I had never found.
Augusta's favourite love song is
Drowned
by Tim Minchin: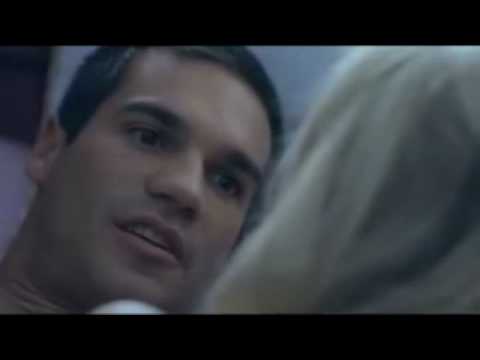 Gus writes: "(How could I not choose an Aussie?) It's a love song which is just so damn romantic in its anti-romance sentiment: "Your love is… like sand inside a bathing suit. A symphony with the sound on Mute".  Frankly, love is amazing and confusing and wonderful but also frustrating, sometimes badly timed, inconvenient and unexpected, confronting, astounding, distracting, confounding and irritating… and utterly all consuming…"
Beautifully put! Thanks for the song, Gus, from me and the extra 5kg of 'baking memories' I'm now carrying around…


DAY 22, Act 22


Oh hello there to Lachlan Philpott, playwright, director, teacher, dog-lover extraordinaire.
You might know Lachlan from his play
Silent Disco
(Griffin Theatre, 2011) or from some of the great advice he gives writers,
like this article on the Fresh Ink site, here
.
Lachlan's newest play is called
Truck Stop
and it is about to open at the Q Theatre, Penrith (
which you can check out here
), followed by the Seymour Centre, Sydney (
which you can also check out here
). It's also just been released by Currency Press, which means
you can buy a copy
and learn it by heart and then mouth along (SILENTLY) to the show alongside the actors when you go see it. But that'd be weird and who even
does
that, so maybe you should just read it for enjoyment rather than any sort of misguided sense of duty.
Moving on. Lachlan has a favourite love song for us, which is
"Total Control"
by The Motels:
Lachlan writes, "I love the honesty and pain in her voice."
Thanks Lachlan, and we can't wait to see Truck Stop. If Lachlan's play or his playwriting advice has inspired you, perhaps you should read up a bit more on our LOVE BYTES writing competition?


DAY 21, Act 21


We're delighted to showcase two female playwrights today, both of whom have work gracing our stages in Sydney this year.
First up, a lovely song with an even lovelier story from
Melita Rowston
, whose play
"Crushed"
is currently being staged at the New Theatre as we speak, like RIGHT NOW, and
which you can read more about here
.
Melita nominates
"Falling Slowly
" by Glen Hansard and Marketa Irglova from the soundtrack of their film 'Once.'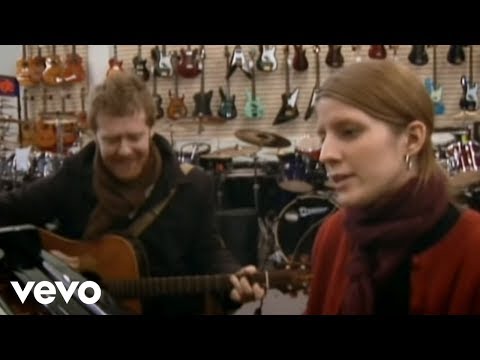 Melita's fabulous story is long, but it's quality, so buckle up kiddoes:
I fell in love with Glen Hansard when I watched his film 'Once' during a long haul flight. (I might have watched it twice). A year later, I took a similar flight to Ireland hoping to stumble upon a busker/poet with a big heart – or Glen Hansard himself – and fall in deep, sonorous love.  Instead, I was hit on by farmers in muddy track pants and unemployed drunks with black finger nails. 
But, I also found myself falling profoundly in love with Ireland. With the poetry of the land and her surrounding seas and the magic of her Celtic fairy folklore. Whenever I hear this song, I am overwhelmed by an intense longing for a land I later discovered my ancestors had fled from, and an enduring hope that a poet/busker will someday sing a song like 'Falling Slowly' for me.
(I finally came face-to-face with Glen Hansard two years later, in the toilets of L'Orangerie in Brussels, where his band was about to play. I was kicking up a stink over having to pay a euro to have a wee, when he came up behind me and politely said 'excuse me', as I sighed and clomped out of the way he whispered 'Tanks a million' and my heart sank. This was the moment I had dreamed of and it had just passed on the slimy steps of a urinal while I was having a hissy fit over paying for a piss.)'
If you like Melita's style, you might be interested to know that she's writing and collating a blog to go alongside her show's production, and you can check it out here. Thanks Melita – see you at your show!
And now moving onto lady playwright number 2,  Kendall Feaver!
Kendall has written a play called "The Hiding Place" which is being staged at your favourite place on earth, atyp, as part of its Under the Wharf season. You can check out details of the production here, and you can even watch the terrifying yet appetite-whetting trailer here, which I just watched with my Dad, and we both agreed was EXTREMELY SPOOKY, but in a good way.
Kendall nominates "I Wanna Have Your Babies" by Natasha Bedingfield: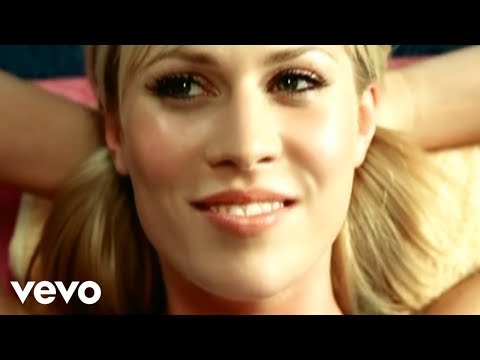 Kendall writes, "It's the only song in existence that is both an ode to internal monologues AND to high levels of fertility. A great song for when you're about to get your creep on." 
WHICH IS ALWAYS, RIGHT?!
Hope you enjoyed today's delightful double-dose of writers. Make sure you catch their shows if you're Sydney-based, and see you tomorrow for another day, another playwright!
In the meantime, don't forget our fabulous LOVE BYTES competition, to win some excellent prizes and mentorship, just for writing about everyone's favourite subject in the world: LUUUURVE.