"Love, whose month is ever May", Love Labours Lost, Act 4, Sc 3 
DAY 20, Act 20
   |  
DAY 19, Act 19
  |  
DAY 18, Act 18
  |  
DAY 17, Act 17
  |  
DAY 16, Act 16
  |  
DAY 15, Act 15
  |  
DAY 14, Act 14
  |  
DAY 13, Act 13
  |  
DAY 12, Act 12
  |  
DAY 11, Act 11
  |  
DAY 10, Act 10
  |  
DAY 9, Act 9
  |  
DAY 8, Act 8
  |  
DAY 7, Act 7
  |  
DAY 6, Act 6
  |  
DAY 5, Act 5
  |  
DAY 4, Act 4
  |  
DAY 3, Act 3
  |  
DAY 2, Act 2
  |  
DAY 1, Act 1
Welcome to 
May I Have This Dance
: a whole month of tender, tragic and titillating love songs, nominated by some of your favourite Aussie playwrights, and compiled by guest V.J., playwright
Jessica Bellamy
.
Tune into the
Fresh Ink Facebook
page daily, for the favourite love songs of such playwrights as Vanessa Bates, Declan Greene,
Caleb Lewis
, Stevie Rodgers, Jane Bodie, Van Badham, Duncan Graham,
Lachlan Philpott
, Ben Ellis and
Hilary Bell
…and many, many more. 
And then check out details of
our LOVE BYTES competition
 and get writing about love.

If music be the food of love, play on!

Looking for Days 21-31? Come on over to PART 2 of our playlist,

by clicking on this link here

!
DAY 20, Act 20
Today we're delighted to showcase the favourite love songs of another two playwrights (there are just so many great playwrights out there, yknow?) – this time, two writers undertaking the 2012 NIDA Graduate Diploma of Dramatic Art degree in Playwriting.
First up, Finn O'Branagáin (whose beautiful monologue "Pink Fireworks" was staged in Tell It Like It Isn't and can be purchased in print here). Finn loves "Breathless" by Nick Cave, which is an excellent choice, Finn: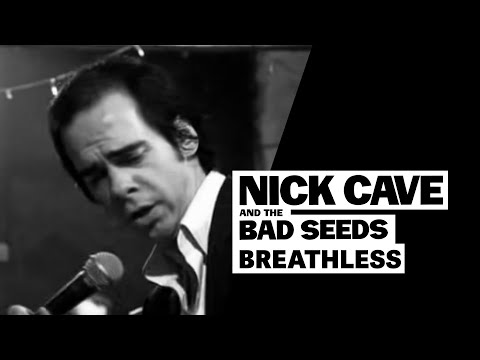 Finn writes,
"It's such a joyful song from someone who is usually very dark. It's just the feeling of buoyancy."
And now for song #2 – from Finn's classmate and buddy Phillip Kavanagh, triumphant winner of this year's Patrick White Playwrights Award!
Phil chooses
"Maybe After He's Gone"
by The Zombies: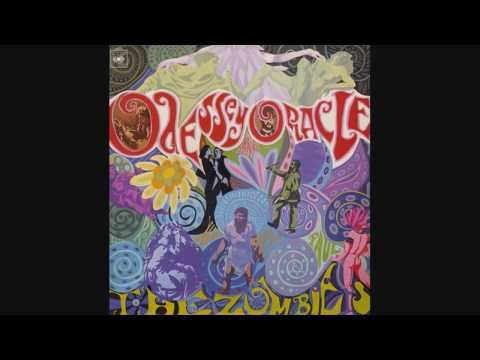 He writes, "It's such a pretty song on a half-hearted listen. And then you tune in. And it's a guy singing about his girlfriend leaving him for another man, and waiting for them to break up, so she might come back and want him again. The rousing chorus with depressing lyrics is brilliant. I just want to give the guy a hug."
Make it a SUCCESS-HUG, Phil! For your playwriting SUCCESS!
Happy weekend, everyone!
DAY 19, Act 19
It's a happy double Saturday offering today, of two recent Fresh Ink alumni, who have together grown nails and formed bones in the National Studio cocoon, only to burst out into the brave new world of independent Sydney theatre as nail-owning, spine-proud butterflies. 
Today is all about Yve Blake and Georgia Symons, currently collaborating on the one-woman show Am I Good Friend? You can read about Yve Blake here and you can book tickets to the show here.
If you're interested in the work of these young writers while within the National Studio, you can check out their thoughts on writing here (for Georgia Symons) and here (for Yve, aka Laura Hopkinson). In Yve's other identity incarnation, she played Dana in Laura Scrivano's film version of Joanna Erskine's original monologue Boot, which you can watch here.
Phew! Talk about links-ahoy! Better get into the songs before you get upset and "over-linked" with me, and flounce off, rejecting my hard-wrought playlist, deciding instead to watch the sunset over your respective Harbour, or maybe try that new Zumba thing your Step-Aunt keeps going on about. 
Georgia's favourite love song is "The Bones of You" by awesome band Elbow:


Georgia writes, "This is a song about hearing a piece of music and being instantly transported back to another time and an old relationship. I was introduced to the song by someone I had very strong (and unrequited) feelings for at the time, and whenever I hear this song, I'm taken back to that time."
Yve Blake requests "Potential New Boyfriend" by the woman whose version of "Walking on Sunshine" made me so excited that I fist-pumped in public at her concert:
Yve explains, "This gift hath been delivered unto us by Dolly Parton, the patron saint of sparkles, and 'Dibs'."
Heh. Thanks ladies. Inspired by heartbreak and dibs? Put it to paper in our LOVE BYTES competition!


DAY 18, Act 18
Today's a double-bill of two playwrights doing exciting out-of-the-box, cross-platform, beyond-the-proscenium, and other-hyphenated-words projects. Welcome to Natalia Savvides and Dan Giovannoni!
Melbourne-based Dan is currently working on an event called "Shotgun Wedding" through the Next Wave Festival. It opens tomorrow, so if you're based down-down-under, you should definitely check it out. 
Dan is a big fan of Joni Mitchell and gourmet cheese, but only one of those has an immediate YouTube clip I can share with you, so here it is:
And now moving onto Sydney-based Natalia Savvides, also a cheese fan, whose play "The Light Box" is about to be showcased as a live performance and graphic novel at the Sydney Film Festival. You can read more about it here.
Lia's favourite love song is "I'm on Fire" by Stateless, feat. Shara Worden. While all my favourite "feat." songs usually involve T.I, Rihanna or Jay Z, this is still pretty beautiful stuff: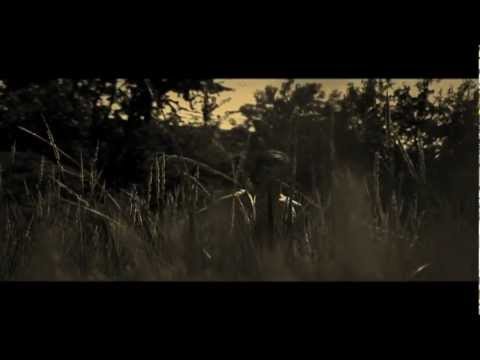 As Lia writes, "If you need your romance and/or music to be epic and vaguely seafarey, this one is for you.  I stumbled across it while searching for another song called "I'm on Fire".  And when I found this I forgot all about that other song…"
Seafarey or nothing! Thanks Dan and Lia! If these funky brewsters have inspired you to try a few cross-platform projects yourself, you might be interested in checking out our LOVE BYTES competition!
DAY 17, Act 17
Welcome to the lovely Vanessa Bates, Fresh Ink National Studio mentor (2010, 2012) and writer of The Magic Hour (opening tonight at Deckchair Theatre, Fremantle) and Porn.Cake (playing soon at the Griffin Theatre, Sydney).
Vanessa has been described as one of our nation's most daring and witty playwrights. Which is true, and can only be supplemented with "also cool and kind". Vanessa nominates "Just Can't Get Enough" by Depeche Mode for the lyrics, "We slip and slide as we fall in love and I just can't seem to get enough":
Don't forget to enter our Love Bytes competition where you can win, amongst many other awesome perks, a place at National Studio (where Vanessa is mentoring).
DAY 16, Act 16
Day 16, and it's Tim Spencer time! Tim is a nice man who has the same hair and glasses as I do, and who also has a great website where he talks about his various projects, and about theatre-making more widely. He's a previous Fresh Inker and writer of "Fun in a Cup" for Tell It Like It Isn't. Tim is also performing a piece at the Old Fitzroy Theatre as part of Home Brew Festival this week, which you can check out here. 
Tim nominates as his favourite love song "Epitaph for My Heart" by The Magnetic Fields, which was hard to find on YouTube, because Tim is obviously a cool underground kinda trendy guy, but hopefully this little bite that I dredged up will do:
As Tim writes, "any love song that makes poetry out of a safety warning has me at hello."
If you've been inspired by this safety warning, or maybe the back of a chip packet or the soft pelt of a schnauzer's head, make sure you write it up and enter it into our Love Bytes competition!

DAY 15, Act 15
Hello, Day 15, and hello Alysha Hermann, previous National Studio member and writer of "Ben Thomas, I Love You" for The One Sure Thing.  Alysha nominates a soft rock doozy called "I Hope You'll Dance" by Ronan Keating: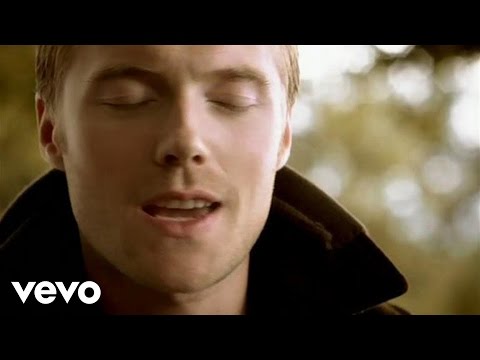 Alysha writes, "Most people wouldn't consider this a love song. Most people also hate Ronan Keating. This song to me, is how I feel and what I wish for the people I love (and he sings it beautifully). And so makes it to the list."
Look at him. Just look at him. How can you hate you hate someone so beautiful?

You can't. Happy Day 15. Swoon.

DAY 14, Act 14
Goodness gracious, could it really be Day 14 already? Doesn't 2 weeks whip by quickly when you find yourself lulled through day and night by the lusty tunes of your nation's favourite writers and theatre people? Well, hold onto your seat and your pant zippers, because we're only halfway through. Just imagine what we'll all look like at the end of this!
To usher us into this new fortnight, we're pleased to welcome Verity Laughton, Fresh Ink mentor and member of 7-On playwrights collective. Verity's prime pick is Ben Jonson's classic verse, "Drink To Me Only With Thine Eyes" which we found an amazing Johnny Cash cover of, here: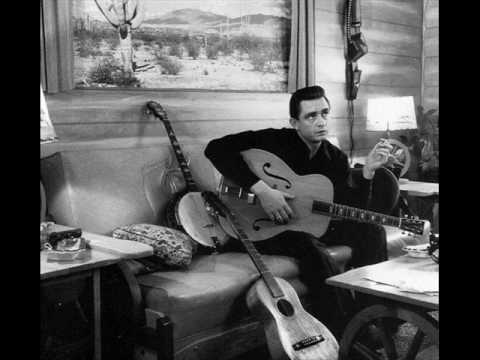 Verity writes, "when I first read it years and years ago it was the first time that I realised I was reading something that was crafted to perfection. Clear and precise, really moving but also totally under the control  of the writer. It's a mini-masterpiece and will be read forever."
NOW, this isn't usually allowed, and I don't want to give you all the wrong idea that I am not a tough rule-keeper and stern task-master, but I've popped in Verity's second request as well, because it is really great. Also this is MY playlist and I will double-program if I want to. So, if you're interested, click here to check out Verity's second choice – a song she describes as "sexy and tender and exuberant and silly and sincere all in the one romp of a lyric."  
Thanks Verity. See you all tomorrow and obviously here is the bit where I remind you of the Love Bytes competition.

DAY 13, Act 13
Well it's about time we heard from the groovy young thangs currently grabbing Melbourne's new writing culture by the scruff of the neck and, to extend the metaphor, pouring hot wax and flowers through its t-shirt cuffs. And what I mean by this is, WELCOME Glyn and Tobias from MKA Theatre. Their theatre of new writing has just launched the rest of their 2012 season, which you can check out here.
First up, Glyn Roberts – whose play Triangle was recently shortlisted for the Patrick White Award – nominates "Close to Me" by The Cure.
Glyn loves this song predominantly for the video clip, "as being in love is really like being in a wardrobe with your band mates as it's thrown off a cliff into the sea."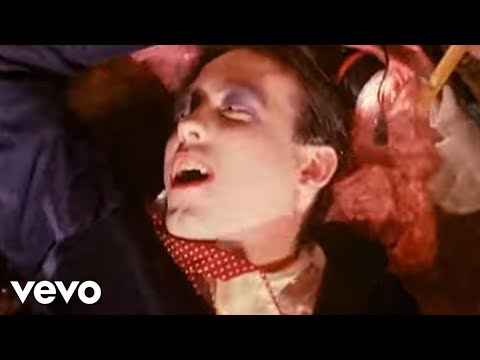 Thanks Glyn. This song has taught me that sometimes in love, your cupboard is full of buoyant puffer-coats, but sometimes it just sinks with the weight of wet mink.
And now it's time to hear from Tobias Manderson-Galvin, writer of The Economist (touring to the Edinburgh Fringe Festival very soon). Tobias recommends this entire song-and-dialogue sequence from the 1959 animation of Sleeping Beauty:
Why? Because "dreams come true." 
Follow the boys and their upcoming work on Facebook and Twitter, and if this explosion of new work inspires you, get writing yourself!
DAY 12, Act 12
Today we're lucky to have the awesome Carolyn Burns welcoming us into the weekend. You might remember Carolyn's quite sad, quite dark and brutally funny monologue "Stick" from The One Sure Thing, which she writes about here.
Her favourite love song for us today is "The Magic Position", by Patrick Wolf.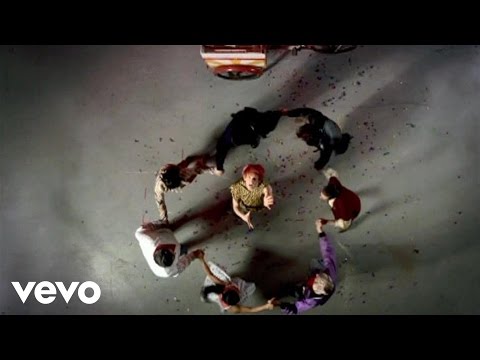 Carolyn writes, "I was going to pick 'The Little Things You Do Together' from Stephen Sondheim's Company, but we're all too young to be that cynical about relationships, so instead I'll go with this maniacally cheery song from Patrick Wolf; It sounds a little bit like love."
Good choice, Carolyn, as we run a strict 'No Musicals And Also, No Fun' policy here at May I Have This Dance. If you've enjoyed today's particular love sounds, perhaps you should start thinking about putting them to paper for your Love Bytes application?
DAY 11, Act 11
Today, two fine Melbourne minds take the stage to share their favourite love songs.
First, playwright and author and Supreme Tweeter Van Badham – who is all about "Beast of Burden" by The Rolling Stones.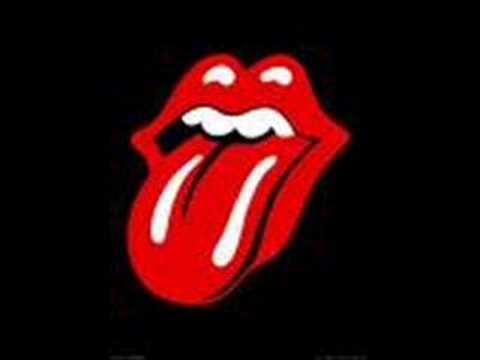 Van writes, "I think of it as a feminist love song, because while the song takes a stand against being rendered a mere object of your lover's use ("I'll never be your beast of burden") it's a powerful cry for mutual sexuality and attraction ("All I want is for you to make love to me"). The pace of it is perfect for long, slow, smoochy-wet dance-floor kisses, too."
It's gorgeous! And sexy! And catchy! Thanks Van!

And taking us to the weekend is Alison Croggon, writer of the always insightful theatre blog, theatre notes.  Alison can't go past "Perfect Day" by Lou Reed.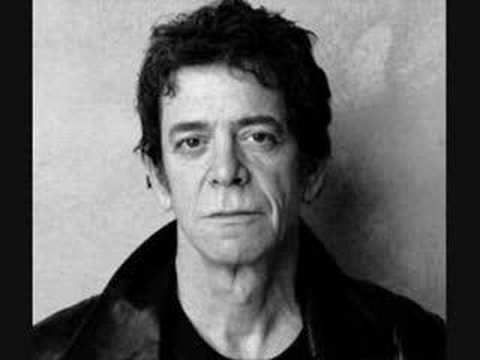 Thanks, Van and Alison! What a perfect way to start the weekend. Remember the atyp Foundation Commission closes today! But you've still got a bit of time to enter our Love Bytes competition, with all its fabulous prizes…
DAY 10, Act 10
Today we're delighted to present Knower of All Things Culture and Also a Very Nice Guy: Time Out Sydney's Arts Editor, Darryn King! Darryn has reviewed pretty much every show you've seen this year, WITH FLAIR, and I also recommend his Twitter page for some sassy commentary on Sydney arts and culture.
 Darryn's thrown his favourite love song into our face today, nominating The Decemberists' "The Hazards of Love part 4″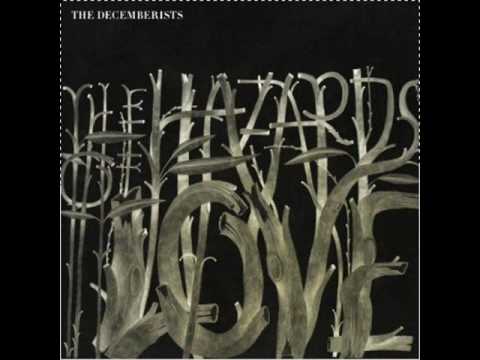 Darryn explains: "Like all the best love songs it features slide guitar and ends with the lovers being horribly drowned. I should probably add, more seriously: Beautiful. Beautiful as a dagger in the heart."
Word. Thanks Darryn. And hey, if you want Darryn to review your play one day, you might want to apply for the atyp Foundation Commission to develop a new work for the atyp stage? There's also our Love Bytes competiton, featuring some very exciting prizes and mentorship.
DAY 9, Act 9
Today we're delighted two showcase 2 excellent gentleman playwrights, both recently Highly Commended for the Max Afford Playwrights' Award.
First up, he of the angelic golden hair and pen-mightier-than-the-sword, Chris Summers (Rat, Crossed). Summers nominates "Dancing on My Own" by Robyn.
"It is about being an obsessive and slightly crazy stalker person still relentlessly, hopelessly in love with your ex. It's my favourite love song because you sing while you're hurting and dance while you're crying; it's the thrill, pleasure and pain of love."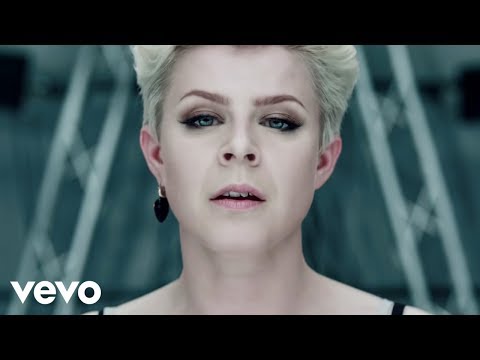 While we're riffing on the theme of "COME BACK OR I WILL KILL YOUR LOVED THING, COME BACK RIGHT NOW", here's another relevant doozy from Duncan Graham (Cut, Half-Real, Griffin Studio 2012): PJ Harvey's "Rid of Me".
Thanks for your (creepy) choices, fellas! If the inner-stalker in you has been inspired to write, don't forget the
atyp Foundation Commission
(closing on Friday) and
Love Bytes
!
DAY 8, Act 8
Day 8, and it's about time we showcased Artistic Director of atyp and all round cool dude Fraser Corfield!
Fraser nominates "You've Lost that Loving Feeling"  by The Righteous Brothers, because of two amazing reasons:
 1. "I actually got to pash my date Roselyn Evans in the movies while we were watching Top Gun.  It was a life-changing moment."
2. "A friend of mine spent years thinking the song was called "
you've lost that glove and beanie
."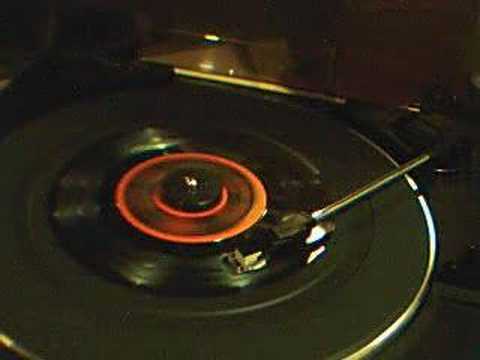 That's going to the pool room, alongside "I can see clearly now Lorraine has gone"…
And while we're on the topic of Fraser and atyp, all you playwright readers out there better take note that the 2012 atyp Foundation Commission closes this Friday! Get on it now, for the awesome opportunity to write and develop a play for young people, with atyp. 
DAY 7, Act 7
Is everyone inspired and invigorated by last night's super moon? Quivering like a newborn baby animal, still slick with amniotic fluid, warming in the strange heat of its silver rays? Well, fret no more, mewling slimy creature, because here's something nice to usher you into a new day…a double dose of love songs!
Today's duo were paired together as mentor and mentee for Fresh Ink 2011, so let's hope there's some sort of perfect cohesion between their two favourite love songs!
First up, Mr Mentor, Caleb Lewis (Nailed, Death in Bowengabbie, Rust & Bone) who nominates a tried and true classic, "God Only Knows" by the Beach Boys.
"I first heard it watching 'The Wonder Years' as a kid.  Young love in all its euphoria and possibility.  Madelyn was my first major crush.  Purists will know who I'm talking about."
Thanks Caleb, as a non-purist, I still enjoyed the song. For some advice on writing monologues from the dude himself, check out this link. 
And now moving onto Caleb's mentee, a flame-haired talentbot who is currently a Playwriting Australia Associate Artist in Residence. Alex Cullen nominates Sparks by Coldplay, with a very simple "because it is pretty."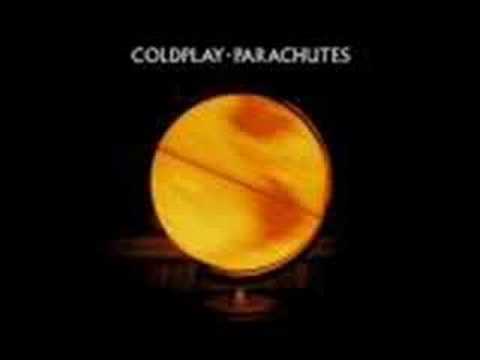 Thanks Alex, and check out some of her thoughts on her monologue, Senseless, written at last year's Fresh Ink National Studio, and performed in The One Sure Thing! 
Has any of this inspired you to write something yourself? Well, you know where to go by now, kiddo. 
DAY 6, Act 6
We so positive that you're enjoying this lovely sunny Sunday that we thought we would dredge up those horrific disco-dancing memories from last night…all thanks to today's guest, Creative Director of Mess Hall Productions, Laura Scrivano!
You might remember Laura from her wonderful job directing the original monologues of Boot and Little Love (adapted into Bat Eyes), and her excellent advice on writing and directing for film, here. 
Laura nominates one of the smash hits from our dear departed Whitney Houston – "I Wanna Dance With Somebody" as her love song of choice: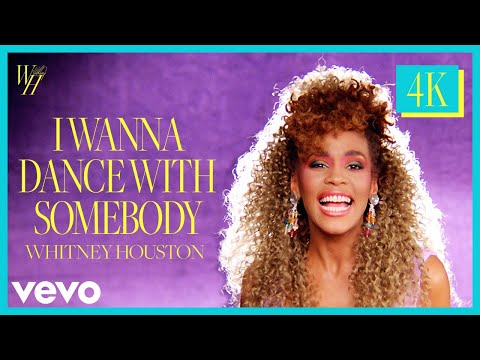 "It's the first 'love' song I ever fell for. At the tender age of 6, I was obsessed with this song and used to stand in front of my mirror, sing into my hairbrush and pretend to be dancing with the man in the coat & tails in the video clip! It's now also one of the few songs that I can also woo my partner onto the dance floor with…"
It's not often you say, "this song has everything". But this song has everything. And if you are impressed by Laura's work, did you know that she'll be filming the winning monologue of our Love Bytes competition winner? There's only one way to win it…and yes, it is to be in it.
See you tomorrow!
DAY 5, Act 5
Today we're delighted to host a playwright who boasts not only a great brain, but a great head of curls, too. He's also just won some pretty huge award or something. Please welcome Declan Greene, 2012 winner of the Max Afford Award for his play, "Eight Gigabytes of Hardcore Pornography".
Declan nominates Jackie and Edna by Kevin Coyne, calling the song "a portrait of creepy, desperate, pathetic, unrequited love, which is definitely the kind I most relate to."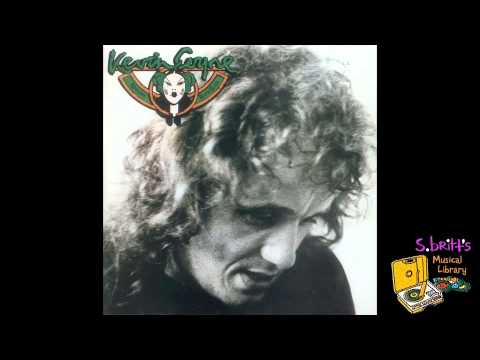 Thanks for keeping it real, Declan. If you're rightfully intrigued by this lovely young man, you can check out more of Declan's work with Sisters Grimm here, and all you Melbournites can start getting excited for Pompeii LA at the Malthouse at the end of the year.
Meanwhile, if you've got a creepy love ode of your own waiting to be slipped into someone's mailbox at midnight, or scratched into all the trees between their house and their local train station, why not put it to paper and film and possibly win some great prizes? 
DAY 4, Act 4
Thank Goodness It's Friday, hey! It's nice to get to the end of a week…but it's even better to be helming a 31 Day Music Odyssey so exciting that it ignores weekends and keeps on going day in, day out, for the rest of May!
Today we have a neat treat of TWO songs, brought to you by the very talented team of Tanya Goldberg and Bojana Novakovic who are currently staging The Story of Mary MacLane as Herself at the Griffin Theatre.
Director Tanya (who also directed this year's Fresh Ink show, The One Sure Thing) nominates You Look Like Rain by Morphine, saying "the song is all about the desire that's driven from what's going on in the mind, and what that person you dig is saying…I've loved this song from the first time I heard it but when i ultimately met the man I ended up marrying, I knew in that instant, exactly who it was about (for me)..." Gorgeous!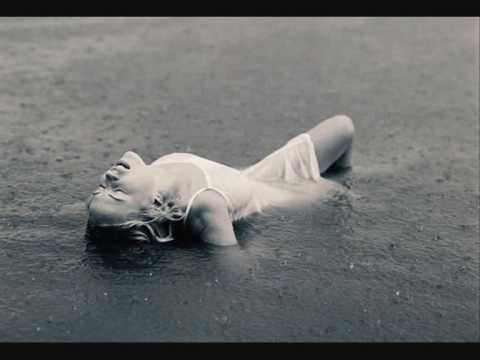 The whole thing's a little bit steamy, but lucky you have a weekend to recover… or how about a chaser of Roy Orbison?
Oh yes, that was Crying by old mate Orb-maestro, and it is the song of choice from Mary MacLane writer and performer, Bojana, who keeps it short and sweet: "If you don't like it, you're dead to me."
Happy Friday! See you tomorrow for our next playwright…and if today's songs have inspired you, why not do a bit of writing of your own?
DAY 3, Act 3
Well it's Day 3, also known as "Rufus time", so it's opportune that we're hearing from writer of This Year's Ashes and NIDA Head of Playwriting, Jane Bodie!
Jane's favourite love song is Vibrate by Rufus Wainwright, which she nominates "for the heartbreak in the lyrics, the use of the mobile phone in them to represent rejection, and for the line about him trying to dance to Britney Spears."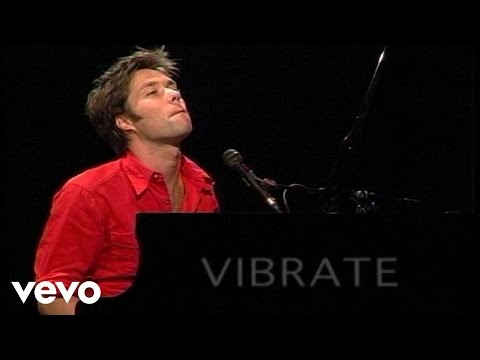 It is a pretty great line, even though we think there's absolutely nothing wrong with dancing alone to Britney Spears in a dark room, not that we have done it before.

Thanks Jane! If you like the cut of this playwright's jib, it might interest you to know you can win a mentorship with Jane Bodie by entering our Love Bytes competition! Find all the details of how to enter and the great prizes, here. Also, check out Jane's upcoming masterclass with Playwriting Australia, here! And see you tomorrow for our next playwright!

DAY 2. Act 2.
Today we're delighted to host the favourite love song of Steve Rodgers, whose play Food at the Belvoir is currently getting delicious reviews. Steve nominates 'Romeo and Juliet' by Dire Straits as the song that, he says, "stung me most when I was 15 years old, and still makes me smile today, and I can still perform in the blink of an eye in the shower."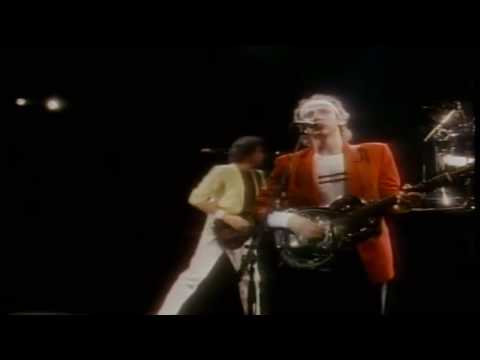 Steve adds: "It's got narrative, it's got a sense of cool, it's daggy in places, it's not shy of big cheesy romantic sentiment like: 'Juliet, when we made love, you used to cry. And I love you like the stars above, I'm gonna love you till I die, and there's a place for us…' but ultimately the song strikes a chord because it's about unrequited love, a love that didn't quite work out because of Juliet's Dad, Romeo being a bit awkward, and maybe just because the time was wrong.

"I feel like we've all had one of them… a 'what if' love… If things had been different."
Beautifully put, Steve – and if you've been inspired by this view of 'what if' love, why not put it to paper (and then to film) in our Love Bytes competition? Find all the details of how to enter and the great prizes, here.
See you tomorrow for our next playwright!
DAY 1. Act 1.

First cab off the rank comes courtesy of playwright (and now screenwriter of BOOT) Joanna Erskine.

Jo nominates "Can't Take My Eyes Off You" as her favourite love song – and chose it as the first dance at her wedding! Jo divulges, "It's completely dorky and we [Jo and Mr Jo] can't dance so we got a mate to choreograph a flash mob for the entire bridal party to interrupt it once we'd started. Problem solved!"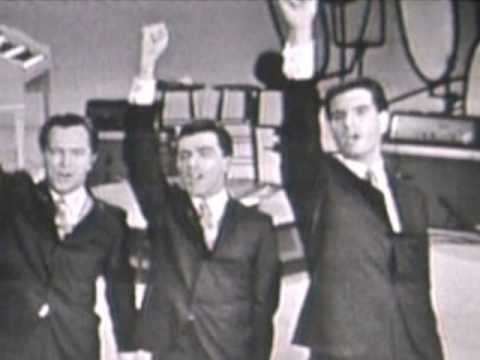 Check out some more of Jo's thoughts and reflections on screenwriting and on the journey from stage to film, here. Jo has also written for us on why she writes, here.  

And while you're at it, start getting excited about writing a love story of your own for our LOVE BYTES competition! Find all the details of how to enter and the great prizes, here.

See you tomorrow – same place, same time, new playwright! 
Happy month o'May!